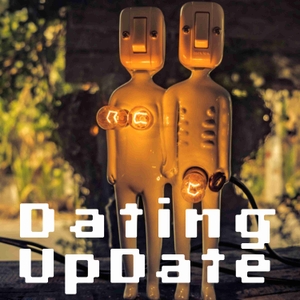 Avoiding Relationship Problems By Not Making Your Partner Your ONLY Priority (PG Podcast 27)
03.31.2016 - By Dating UpDate





















This podcast talks about how you can avoid potential relationship problems (especially in the beginning) by not making your partner your ONLY priority.
This is an old, archived podcast that we recorded nearly a year ago.
The irony is at the time of the podcast, Jeff and Panda were single, but they are now exclusive dating.
Yes... the world is ending.
IN THIS EPISODE, YOU'LL LEARN:
* Why you shouldn't make your partner your ONLY priority. We didn't say don't make your partner a priority (even though we forgot the ONLY a few times in the podcast), but don't make them your ONLY priority.
* This is actually a lesson Ray learned recently, but we'll give him some time to share that on a future podcast.
Right click here and save-as to download this episode to your computer.
LINKS AND RESOURCES MENTIONED IN THIS EPISODE:
* Audible Free Audiobook
* Free Approach Women Anywhere Email Course
* Pompous Gentlemen YouTube
You Are A Badass, Action-Taker! Thanks For Listening!
You are now a Pompous Gentlemen. Thank you so much for listening and more importantly, good job on taking steps to improve your dating life.
And becoming the attractive man you were destined to be.
Please share this episode if you enjoyed it or want to say thanks. Use the social media buttons at the side or bottom of the page.
Also, please leave an review for the Pompous Gentlemen Podcast on iTunes! Ratings and reviews help us out greatly! We'd love you forever for a 5 star review. We read each and every one of them.
Any questions, comments or feedback, please e-mail me at [email protected]
If you haven't yet, don't forget to subscribe to the show on iTunes to easy updates. And because you a person devoted to improving yourself!
Stay tuned to our next upcoming Podcast where we go over how to flirt and banter.
Pompous Gentlemen out.
Peace!
Go for what you want. Takes risks. Create moments.
Be a man with an edge. Be a Pompous Gentlemen.