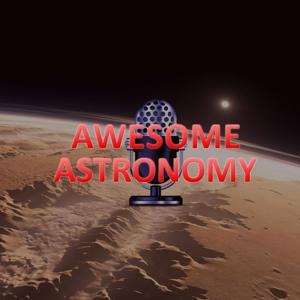 AWESOME ASTRONOMY
By Paul & Dr Jeni
What's AWESOME ASTRONOMY about?
Awesome Astronomy explores the frontiers of science, space and our evolving understanding of the universe.
Join Ralph, Paul & Jeni for informative and fun astronomy programmes dedicated to space and astronomy news and monthly podcast extras covering hot topics and special interviews in the world of science and astronomy.