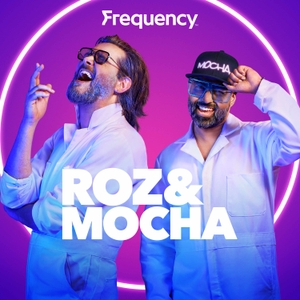 Awkward Hugs Game, Kaitlyn Dever & Beanie Feldstein Chat 'Book Smart' & Raptors Superfan Nav!
05.31.2019 - By Roz & Mocha
Things are about to get awkward! The game is called "Awkward Hugs" Mocha and Damnit Maurie are literally locked together and hugging as they're asked trivia questions – If their answers don't match up, they have to do a consequence – like butterfly kisses or squats! Amanda Sparrow is back on the Roz & Mocha show.. last time we talked to her, she was getting married to her 300 year old Haitian pirate! She's joining us again to talk about exorcism she had to get after the divorce as Jack won't leave her body! Plus, Raptors Superfan Nav joins us to talk about the NBA Finals making history in Canada.