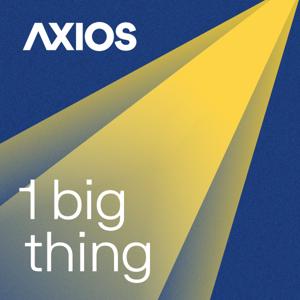 What's Axios Today about?
Start your morning with news that matters in just 10 minutes. Our host Niala Boodhoo and a team of award-winning journalists bring you insights into the most important news of the day and interesting stories you won't hear anywhere else. It's analysis and insights delivered in Smart Brevity® - Axios' concise communication style that's respectful of your time.
About Axios: Axios is a digital media company launched in 2017. Axios helps you become smarter, faster with news and information across politics, tech, business, media, science and the world. Subscribe to our newsletters at axios.com/newsletters and download our mobile app at axios.com/app. 
About Niala Boodhoo: Niala Boodhoo is the host of Axios Today. She was the host and executive producer of the award-winning news program The 21st, a Knight-Wallace fellow and a board member for the AAJA.