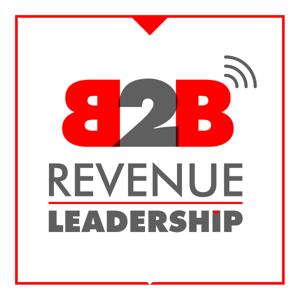 B2B Revenue Leadership - CEO, CRO, CMO, VC, Sales and Marketing Startup SaaS
By Sales Leadership Marketing Startup SaaS expert - Brian Burns
What's B2B Revenue Leadership - CEO, CRO, CMO, VC, Sales and Marketing Startup SaaS about?
If you're interested in B2B Revenue Leadership this is the show for you. From the founder of The Brutal Truth about Sales & Selling and The Sales Questions PodCast. This PodCast is Focused on Leadership in the B2B Space to drive revenue by using the most modern and scientific approaches. If you are a CEO, VC, CRO, CMO or want to be one some day this PodCast is for you.
If you like Tim Ferriss, Bill Burr, Dave Ramsey, Serial, Reply All, The Art of Charm, HBR, WTF, Startup, Motley Fool, Money, Gimlet, TEDTalk, NPR, EOFIRE, The TOP, Ziglar, Hustler, Advanced Selling, SaaSTR, VC, Salesman Red, Sales Gravy jeb blunt jocko GaryVEE you will like this.