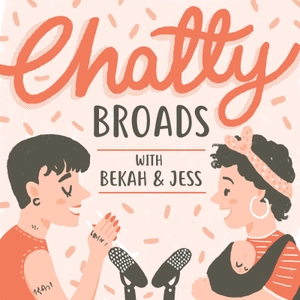 Another episode, another night packed with hot mess drama! The Broads chat Jed's OTHER girlfriend, make opinions clear about Luke, drool over Tyler's fishy mouth, debate #mikeforbachelor, NOT cry over art pieces, pee their pants over bologna eyes, and much more!
Chatty Broads is recorded and produced @theblueroommedia www.theblueroommedia.com
*** SCENTBIRD: Go to Scentbird.com/CHATTY and sign up for 50% off your first month!
*** AWAY: For $20 off a suitcase, visit awaytravel.com/CHATTY and use promo code CHATTY during checkout!
*** NOOM: Visit noom.com/CHATTY to start your trial today!