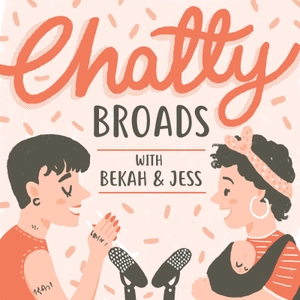 Now THAT was a second episode! The Broads talk their passionate love for Mike, rage of Luke P, Hannah's butt, rollerskating accidents, chicken nugget ceremonies, and much more!
Chatty Broads is produced and recorded at @theblueroommedia
theblueroommedia.com
***ARTICLE: ARTICLE.com/CHATTY TO GET $50 OFF YOUR FIRST PURCHASE OF $100 OR MORE!
***CARE OF: Go to TakeCareOf.com and enter code CHATTY30 for 30% off your first order!