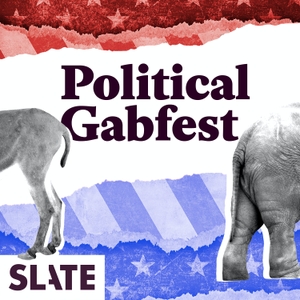 Jamelle, Emily and David discuss the Afghanistan evacuation, starting school during delta, and the path forward for infrastructure.
Here are some notes and references from this week's show:
Jamelle Bouie for the New York Times: "$1 Trillion Isn't as Much as It Sounds" 
Here's this week's chatter:
Jamelle: Godzilla: The Album
Emily: Jessica Stoya for Slate: "What We Can Really Learn From the OnlyFans Debacle"
David: Atul Gawande for the New Yorker: "Costa Ricans Live Longer Than Us. What's the Secret?"
Listener chatter from Nilo Garza: The Daily: "Why Mexico is Suing U.S. Gun Manufacturers"; James Fredrick for NPR: "Mexico's Suit Against U.S. Gun Companies May Seek More Than A Court Win" 
If you enjoy the show, please consider signing up for Slate Plus. Slate Plus members get benefits like zero ads on any Slate podcast, bonus episodes of shows like Slow Burn and Danny Lavery's show Big Mood, Little Mood and you'll be supporting the Political Gabfest. Sign up now at slate.com/gabfestplus to help support our work.
For this week's Slate Plus bonus segment Jamelle, Emily, and David talk about electric bikes and scooters.
Tweet us your questions and chatters @SlateGabfest or email us at [email protected] (Messages may be quoted by name unless the writer stipulates otherwise.)
Podcast production by Jocelyn Frank.
Research and show notes by Bridgette Dunlap.
Learn more about your ad choices. Visit megaphone.fm/adchoices