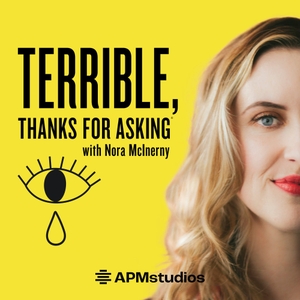 Do you need to laugh? Do you need to laugh REALLY HARD? Well, good. Because Nora turned the hilarious movie Bad Moms into a novel. It's fun and funny and a perfect escape for right now, and you get the first three chapters right here. 
It's never been more important to order local. Our favorite bookstore has a bunch of signed copies of this book just WAITING for you to order. You can pre-order Bad Moms here.
You can catch up with TTFA on Instagram, Twitter and Facebook using @ttfapodcast. Nora's Instagram is @noraborealis.
TTFA is public media. Which means we are supported by you. You can join us with a contribution at ttfa.org/donate
Read the transcript for this episode here.
And check out our sponsors this week:
Sakara: sakara.com