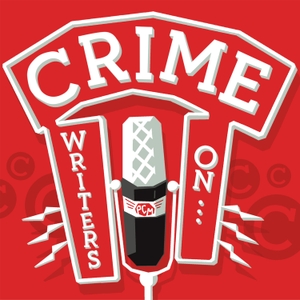 Kevin provides some good news in his battle with cancer. Also, Lara hired a murderer. (It's complicated.)
The panel talks about Netflix's latest documentary, a deep dive into the scandal around Cambridge Analytica. "The Great Hack" is a think piece about how forces can harness our digital footprints to influence our voting behaviors and the way we look at the world.
FOR A SPOILER-FREE REVIEW OF "THE GREAT HACK," GO TO 33:50
Moving on, Vault Studios and WHAS TV News have teamed for the new podcast "Bardstown." The series examines five unsolved cases in a small Kentucky town over the past few years.
FOR A SPOILER-FREE REVIEW OF "BARDSTOWN," GO TO 1:05:00
In Crime of the Week: it takes a thief…
Click here for more on Puppies for Parole.
For exclusive podcasts and more, join our group at patreon.com/partnersincrimemedia.
SPONSORS THIS EPISODE
Simple Contacts - Get $20 off your contacts at simplecontacts.com/cwo20 or enter code CWO20 at checkout
Third Love – Go to ThirdLove.com/crime for 15% off your first order
FabFitFun – use code CRIME for $10 off your first box at www.fabfitfun.com #fabfitfunpartner
Felix Gray Glasses - Go to FelixGrayGlasses.com/crime for free shipping and 30 days of risk-free returns
http://www.crimewriterson.com/listen/bardstown
Support the show.