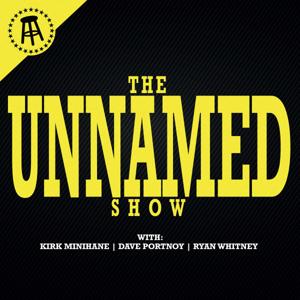 On this week's episode, Dave mediates yet another employee drama with Brandon Walker and Joey Mulinaro. We discuss Dave's time at the Patriots game in Kraft's suite, and Jersey Jerry comes out of the clouds with Big Cat to negotiate his fight contract. Friend of the program Kevin Hayes joins us ahead of the NHL season.
Please support our sponsors:
Presented by Tradezero
Sign up with https://barstool.link/TradeZero
Trifecta Nutrition
Shop meal plans and get 40% off with code DAVE at https://barstool.link/Trifectadave
Birddogs
Go to https://barstool.link/BirddogsBSS, enter promo code "DAVE" and they'll throw in a free Birddogs Whistle Football.
Slice
Download Slice