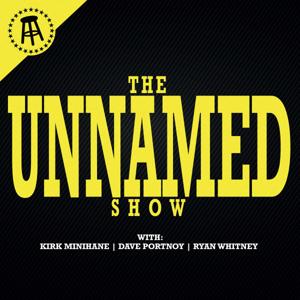 We're back after Thanksgiving week to discuss Dave's mishap over the holiday, Gaz's escapade with Rick Ross in Miami, and the results of the huge Black Friday/Cyber Monday weekend. Smitty and Devlin get into a heated argument over internal problems surrounding Barstool Gametime.
Support Our Sponsors
Birddogs
Go to https://barstool.link/Dave and use promo code DAVE.
Black Rifle Coffee Company
Go to https://barstool.link/BRCDPS and use code DAVE today and get the freshest coffee in America shipped to you!
ZipRecruiter
Go to https://barstool.link/ZipRecruiterPortnoy and you can try ZipRecruiter FOR FREE.
Check out Barstool Sports for more: http://www.barstoolsports.com