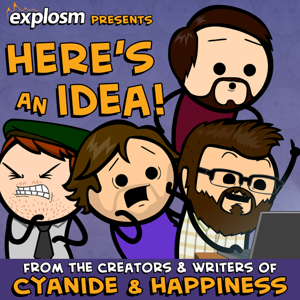 46: Batman: Nipples Of Destiny - The Broadway Musical
02.26.2019 - By Here's An Idea!
This week The Boys™ get so excited about Pig Nips and Steamed Milk Tits that they almost prolapse a bone! Kris proposes adding swords to UFC while the other boys pledge Virgin House and drink Gatorade out of a dick-shaped bottle. Also there's A FULL ON MUSICAL! ABOUT BATMAN! ABOUT HIS BAT-NIPPLES, I MEAN!