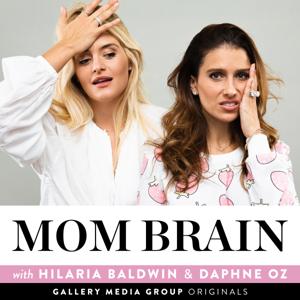 Battling Pandemics With Dr. Anne Rimoin
12.09.2020 - By Mom Brain
There's so much happening regarding COVID right now, so we figured we should check in with an expert and try to get facts on how to be smart and stay safe these days. Dr. Anne Rimoin is a leading epidemiologist and expert in pandemics, having worked in public health on ebola virus for years. She's a Professor of Epidemiology at the UCLA Fielding School of Public Health and Infectious Disease Division of the Geffen School of Medicine. Anne is the Director of the Center for Global and Immigrant Health and is an expert on emerging infections, global health, surveillance systems, and vaccination. She's also currently leading several studies of COVID-19.
Anne talked all things COVID. She told Hilaria and Daphne about when she thinks the vaccine will roll out, how/why masks work, and that they do help, and she gives context by discussing history. Anne gives us lots to think about, and was honest and open about the scientific community not doing a great job at communicating with the public, and that any and every question from the public is valid and should be answered. Plus a very welcomed dose of optimism, that we WILL get through this.
Favorite Things:
Daphne: Caraway Home cooking products
Hilaria: Pure Enrichment products
Anne: Face Shields
Email us with your questions at [email protected] and follow us on Instagram, just search for @MomBrain. We answer a lot of your questions on there! Check out videos of our episodes on our YouTube channel! We also invite you to become a member of Mom Brain's official Facebook Group.
See Privacy Policy at https://art19.com/privacy and California Privacy Notice at https://art19.com/privacy#do-not-sell-my-info.