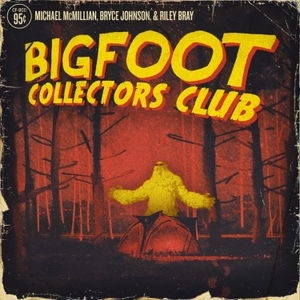 Actor PAUL JAMES (The Path, The Hot Zone) sits down with the guys to discuss weird dreams, poltergeist activity and growing up as the son of a Secret Service Agent! Then Michael reads Fred Beck's account of a group of miners attacked by Bigfoot!
BCC is produced by Riley Bray. Our theme song is "Come Alone" by Suneaters, courtesy of Lotuspool Records (www.lotuspool.com). Please rate & review us on iTunes!
We have amazing new merchandise for sale over at our TeePublic Shop: https://www.teepublic.com/user/bigfootcollectorsclub
To support the show and unlock bonus episodes every month check out BCC: THE OTHER SIDE at www.patreon.com/bigfootcollectorsclub
 
LINKS!
 
I Fought the Ape Man of Mt. St. Helens by Fred Beck
https://www.amazon.com/Fought-Apemen-Mt-St-Helens/dp/B00L0PX33U
 
Where Bigfoot Walks: Crossing the Dark Divide  by Robert Michael Pyle
https://www.counterpointpress.com/dd-product/where-bigfoot-walks/
 
Ape Canyon Cabin?
http://weekinweird.com/2013/07/10/has-the-ape-canyon-cabin-site-of-the-most-famous-bigfoot-attack-in-history-been-rediscovered/