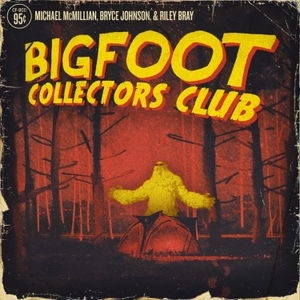 BCC Collector's Item - "The Other Side!" w/ Cliff Barackman & Ryan Sprague!
04.24.2019 - By Bigfoot Collectors Club
This week we are celebrating the one year anniversary of BCC: THE OTHER SIDE with a special episode featuring exclusive interviews w/ CLIFF BARACKMAN (Finding Bigfoot) and RYAN SPRAGUE (Somewhere in the Skies)from our Patreon feed! This episode will be available for a limited time only.
 
BCC is produced by Riley Bray. Our theme song is "Come Alone" by Suneaters, courtesy of Lotuspool Records (www.lotuspool.com).
 
To support the show and unlock bonus episodes every month check out BCC: THE OTHER SIDE at www.patreon.com/bigfootcollectorsclub
 
To send us your personal paranormal encounter, write to us at [email protected] Bryce is looking for YOUR Bigfoot sightings. Write in and use the subject line "BRYCE'S BIGFOOT SIGHTINGS"
 
Subscribe to us on iTunes and please rate & review us!