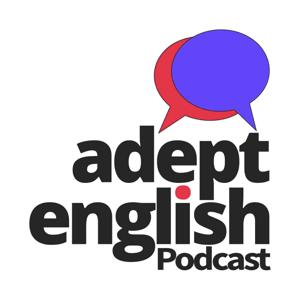 Today we are going to be more creative in our English conversations. We will help you spice up your English  vocabulary skills. It is a really common thing to talk about good or bad  in everyday conversations. In podcast 498 we showed you how to be more interesting talking about good. Today, we  will make your conversation more thought-provoking when talking about  bad things.
How To Spice Up Your English Conversation The Next Time You Want To Talk About Something Very Bad
✔Lesson transcript: https://adeptenglish.com/lessons/english-conversation-expressive-vocabulary-for-bad/
It is tempting when learning to speak a new language  to over use generic vocabulary. Early on, this is fine. It gets the job  done, you can interact with English speakers. But if you're not careful,  you can sound a little boring or worse still, you can appear to be  dull. So, with a sprinkle of interesting English vocabulary, we can  transform your English conversation into something much more expressive  and precise.
We are going to  learn some words and phrases that will bring your conversation to life.  It will help the listener in your conversation understand much more  about what you really think about the topic and help them visualise the  subject. Ultimately, this makes your conversation a more memorable and  enjoyable experience, and who doesn't want that?
As always, we  provide examples and spell out keywords in the lesson. If you don't  understand something or need to follow the text as you listen, we have a  free pdf transcript for all our podcasts, including this one. You can download the transcript from our website. Or you can use the custom UK English subtitles we provide for every YouTube video we produce.
Learn more about our courses here: https://adeptenglish.com/language-courses/
Adept English is here to help with FREE English lessons and language  courses that are unique, modern and deliver results. You can learn to  speak English quickly using our specialised brain training. We get  straight to the point of how you should learn to speak English. We teach  you in a fun and simple way that delivers results. If you want to learn  to speak English, our approach to learning through listening will improve your English fluency.