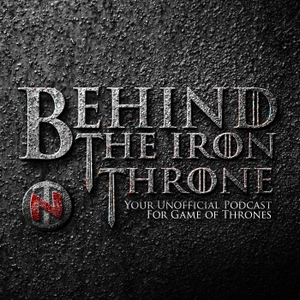 Behind the Iron Throne, Game of Thrones Podcast By TNERDT
By Chris Gray, BehindTheIronThrone.com
What's Behind the Iron Throne, Game of Thrones Podcast By TNERDT about?
Welcome to Behind the Iron Throne! Our hosts take you deeper into George R.R. Martin's epic fantasy drama. We discuss the lore behind "A Song of Ice and Fire" and how it relates to the "Game of Thrones" HBO television series. We encourage listeners to suggest topics or ask questions they would like us to discuss on future shows. Join the nerd army at www.behindtheironthrone.com! Follow us on Facebook at www.facebook.com/totaknerdtakeover and Twitter at https://twitter.com/TNerdT or @tnerdt.
Taking over the World, one Nerd at a Time!