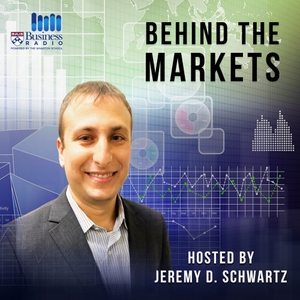 Behind the Markets Podcast
By Behind the Markets on Wharton Business Radio
What's Behind the Markets Podcast about?
Hosts Jeremy Schwartz, Director of Research at WisdomTree and Wharton finance Professor Jeremy Siegel, author of Stocks for the Long Run, discuss the how and why of market performance with leading economists and market strategists to inform you what's ahead for the economy and your portfolio.
Jeremy Schwartz oversees research across the WisdomTree equity index family. Prior to joining WisdomTree, Jeremy was Professor Jeremy Siegel's head research assistant and helped with the research and writing of Stocks for the Long Run and The Future for Investors. He is also co-author of the Financial Analysts Journal paper "What Happened to the Original Stocks in the S&P 500?" Jeremy graduated from The Wharton School of the University of Pennsylvania and currently stays involved with Wharton by hosting the Wharton Business Radio program "Behind the Markets" on SiriusXM 111. Jeremy is also a member of the CFA Society of Philadelphia.