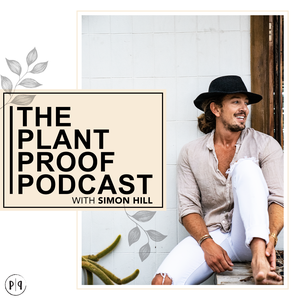 In Episode 86 I sit down with AFL player and vegan athlete Chris Mayne to talk about his transition to a plant-based diet as a professional athlete. Chris plays for the Collingwood football club, the largest club in Australia, and in the past few years despite immense pressure from the media has been able to take his game to the next level.
In this Episode we cover:
• The Ups and Downs of his career
• Why he left the Fremantle football club for Collingwood
• When he changes his diet and why
• The impact that changing his diet has had on his life and football
• A typical day of eating
• What his teammates, friends and family think of the way he eats
• Advice for young players and the importance of a good support group
• Raising a baby on a plant-based diet
• and much more
Hope you enjoy this episode friends. It was great to sit down with someone like Chris who is living proof that you can eat a plant-only diet and perform optimally at the top level . Perfect timing with the Game Changers documentary having just been released.
If you enjoyed the episode please let Chris and myself know on social media - we would love to hear from you. Also, if you do get time & are an Apple phone user - you can leave a review here. All reviews are greatly appreciated!
Simon Hill
Instagram - @plant_proof
Creator of Plantproof.com - your FREE resource for plant based nutrition information
If you want to receive FREE nutritional information to your inbox subscribe to the Plant Proof Newsletter
Book coming out 2020 published with Penguin that I cannot wait to share with you (all proceeds being donated to charity)