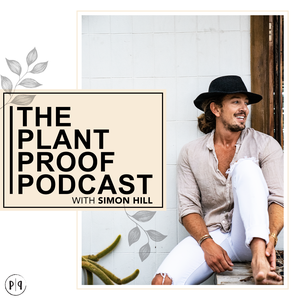 Episode 44 I caught up with Andrea, or Earthy Andy as you may know her as, on the North Shore of Oahu. Andy was in the final few weeks of her pregnancy (has since had baby Nalu) so it was such an amazing effort for her to sit through quite a long recording!
In this episode we covered:
• What its like to live in North Shore, Hawaii
• Where she grew up
• What her early years were like including her family, sports & what she ate
• How and where she met Shem
• When and what inspired her to make changes to the food she was eating
• How she hid her instagram account initially from anyone she knew including her family
• What Shem thought of her moving to a plant based lifestyle
• How her pregnancy is going as a vegan mother
• Breastfeeding
• What's a normal day look like for her family now including the types of foods they eat
• Whether their doctors are supportive of the way they live
• If they take any supplements
• The role of social media in her life and setting boundaries
• Her kids and technology/gadgets
• Her kids and the foods they eat.
• How she teaches them about the foods they eat to hopefully prevent them rebelling
• How she has encouraged her kids to try new foods
• Being a parent and tips for raising conscious, loving kids
• and much much more
And if you want to get some reusable coconut bowls and cutlery etc checkout my good friends business Coconut Bowls
If you enjoyed the episode and have a spare 1-2 minutes please leave a review on iTunes so the Plant Proof podcast ranks higher and becomes more discoverable for other listeners. And if you have any friends that you think will benefit from listening to this episode or any of the other Plant Proof episodes please share the link - together we can make this world a healthier place.
If you liked this episode please share it on social media and tag myself @plant_proof and Andy @earthyandy
Simon Hill
Creator of Plantproof.com