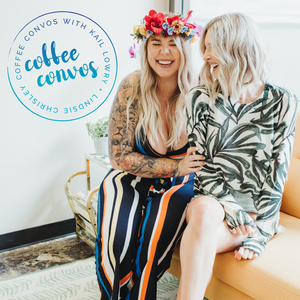 This week Kail and Lindsie are joined by TikTok creator Cori Gabrielle to talk about some very personal and important topics. Cori discusses her struggle with addiction, and what personal experiences led her to start creating content. The women discuss how sharing deeply personal experiences on the internet can be vulnerable, but that is can be comforting for so many people. Plus Cori and Kail both share stories about meeting birth-parents, the emotional toll it can cause, and the healing that comes after. 
This episode was sponsored by: Nutrafol, Brooklinen, KiwiCo, & E.L.F. Cosmetics
Have a question you want answered? Want to give Kail and Lindsie a call? Leave them a message at ‪(609)-316-0060‬.
Music by Nathaniel Wyvern.
Licensed under Creative Commons: By Attribution 4.0 License.