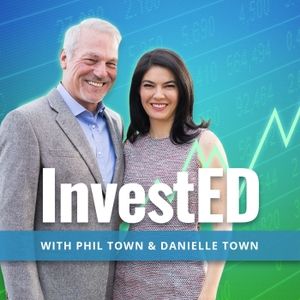 This has been an emotionally exhausting year for everyone, and you've probably been affected in one way or another.
Gratitude can be a powerful tool for resilience in the face of adversity, so this week we're practicing being thankful before the upcoming Thanksgiving holiday. We are incredibly grateful for all of our listeners and hope you enjoy thinking about investing from a different perspective this week.
Years ago, I spent some time in Japan with a good friend of mine named Wahei Takeda. He's known as the Warren Buffett of Japan, who made his entire fortune from scratch in post WWII Japan. 
Wahei told me that the most important thing that you can do every day, the thing that was responsible for him making billions of dollars, is "Be thankful 1,000 times a day." This hit home, as I felt like I've been doing it my whole life, but I've never heard anyone put it into a formula for making money and using it as a guide to investing. Wahei calls it, "Maro Up." "Maro" means being thankful.
When Wahei buys a company, he goes to the CEO and tells them that he wants them to learn the technique of being thankful. This idea of being thankful must be really basic and fundamental to some kind of law of nature.
So this week, I challenge you to be aware and thankful as much as you can. Put yourself in that psychological position of gratitude. Be thankful for your investing knowledge, and all it has given you in your life. Be thankful for your computer that allowed you to learn, and your ability to read so you could consume life-changing information.
There's something about it that's so powerful! It turned Wahei, who was poor, struggling in a country that had been devastated, into a billionaire. If it worked for him, we should try it too.
Get inspired to invest like the world's greatest investors with this free guide. Click here to download: https://bit.ly/3f82b0x
Learn more about your ad choices. Visit megaphone.fm/adchoices