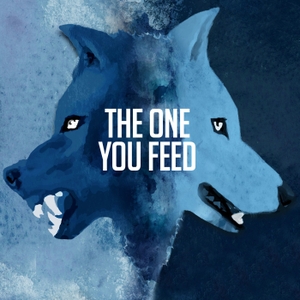 424: Bela Koe-Krompecher on Life, Recovery, and Music
08.24.2021 - By The One You Feed
Bela Koe-Krompecher is a writer, social worker, professor, lecturer, and owner of long-time established record label, Anyway Records. He was Eric's sponsor in AA at one point and he, Eric, and Chris have been friends for a very long time. 
In this episode, Eric and Bela discuss his book, Love, Death, and Photosynthesis.
But wait – there's more! The episode is not quite over!! We continue the conversation and you can access this exclusive content right in your podcast player feed. Head over to our Patreon page and pledge to donate just $10 a month. It's that simple and we'll give you good stuff as a thank you!
In This Interview, Bela Koe-Krompecher and I Discuss Life, Recovery, Music and …His book, Love, Death, and PhotosynthesisHow he is able to care about people but not carry their burdensHis two now-deceased best friends who struggled with mental illness and substance abuseHis history with substance abuse, mental illness, and the path of recoveryThe types of support people need in their lives in order to changeHow childhood trauma can impact the way people build trustThe term "recovery-capitol"Having faith in your choicesThe way he prioritizes living a life of non-judgement of othersWhen you want to pull away, lean inThe role of music in his lifeBela Koe-Krompecher Links:
Bela's Website
Twitter
Instagram
Talkspace is the online therapy company that lets you connect with a licensed therapist from anywhere at any time at a fraction of the cost of traditional therapy. It's therapy on demand. Visit www.talkspace.com or download the app and enter Promo Code: WOLF to get $100 off your first month.
If you enjoyed this conversation with Bela Koe-Krompecher, you might also enjoy these other episodes:
Writing for Healing with Maggie Smith
Improvising in Life with Stephen Nachmanovitch
See Privacy Policy at https://art19.com/privacy and California Privacy Notice at https://art19.com/privacy#do-not-sell-my-info.