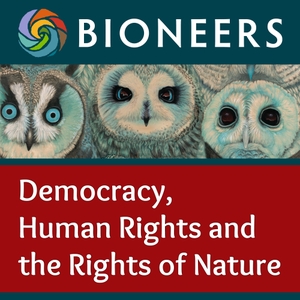 john a. powell (spelled with lowercase), head of the UC Berkeley Haas Institute for a Fair and Inclusive Society, explains what Martin Luther King Jr.'s concept of Beloved Community really means.
Since 1990, Bioneers has acted as a fertile hub of social and scientific innovators with practical and visionary solutions for the world's most pressing environmental and social challenges.
To learn more about topics like this, please join us at the Bioneers National Conference each October, and regional Bioneers Resilient Community Network gatherings held nationwide throughout the year.
For more information on Bioneers, please visit http://www.bioneers.org and stay in touch via Facebook (https://www.facebook.com/Bioneers.org) and Twitter (https://twitter.com/bioneers).