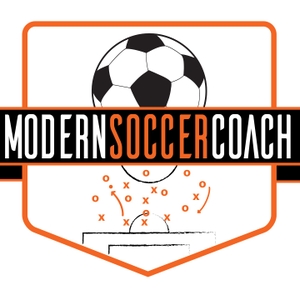 Gary is joined by Ben Garner, a UEFA Pro License coach, who has worked in the Premier League as an assistant coach at West Bromwich Albion and first team coach at Crystal Palace, where he also worked in the academy. He has also coached in the Indian Super League with ATK.
He talks about the following:
- Difference in working with academy and pro players
- What environment youth players need to become pros
- Being mentored by Jose Mourinho on his UEFA Pro Licence
- What kind of discussions happen on Premier League benches?
- How did Tony Pulis structure his set piece training?
- What advice does he have for coaches looking for mentors?
All of this and much more!!
November's Modern Soccer Coach webinar will be on Wednesday November 20 and the topic will be 'Set Pieces'
We will have a couple of special guests and discuss:
- Attacking set pieces
- Defensive set pieces
- Effective ways to train them
- How to scout them in opposition
- Zonal v man marking
and lots more…
The webinar will be FREE to all members of the Modern Soccer Coach Community Platform… you also get access to ALL THE CONTENT on there…a range of webinars, 250+ exercises and weekly content,… go online and take a look…
www.modernsoccercoach.com/community