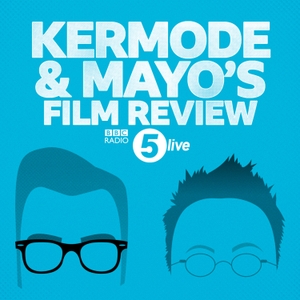 Mark and Simon are joined by Ben Wheatley who talks about his new movie Rebecca.
Plus your essential streaming film reviews including highly-rated horror Saint Maud, Miranda July's new drama Kajillionaire, and a Helen Reddy biopic, I Am Woman.

Mark and Simon also talk you through the best and worst films on subscription-free TV next week.
They also recommend a home entertainment purchase in DVD of the Week and count down the top 10 films at the UK box office.
00:28:28 Box Office Top 10
00:42:30 Phil Clapp interview
00:49:04 Beyond the Visible: Halma Af Klint
00:52:00 Ben Wheatley interview
01:05:59 Kajillionaire
01:10:43 Landline
01:15:41 I Am Woman
01:20:27 Lobbydown Correspondents
01:25:17 Saint Maud
01:32:18 TV MOVIES OF THE WEEK
01:41:02 DVD OF THE WEEK
Download our podcast from the BBC Snouds app.

We welcome your contributions: Email: [email protected] Twitter: @wittertainment