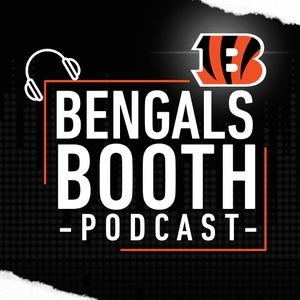 It's the "Brand New Dey" edition of the Bengals Booth Podcast as we introduce you to Zac Taylor.
On this episode you'll hear two in-depth conversations.
First, my Fun Facts interview with the Bengals new head coach. If you want to know about Zac's plans for building a championship team in Cincinnati it's not that type of interview. For that information I recommend watching his introductory news conference on Bengals.com.
My interview is more of a personal conversation ranging from how Zac handled the white-hot spotlight that goes with being the starting quarterback at Nebraska to his wife Sarah who's about to move for the 17th time in 35 years as the daughter and wife of football coaches.
After that "Fun Facts" interview, Dave Lapham joins me to discuss why the Bengals picked Zac Taylor and what players should expect with him in charge.
Here's a quick reminder that you can have the latest edition of this podcast delivered right to your phone, tablet, or computer by subscribing on iTunes, Stitcher or Podbean.