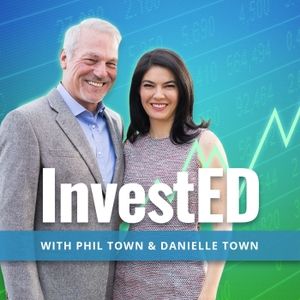 The Berkshire Hathaway Annual Shareholder Meeting took place on Saturday, May 1, featuring Warren Buffett and Charlie Munger. In this episode, Phil and Danielle discuss more of the major highlights from the meeting.
In the meeting, Buffett discussed his significant investment in Chevron.
"I think Chevron has benefited society in all kinds of ways, and I think it continues to do so," said Buffett. "We're going to need a lot of hydrocarbons for a long time, and we'll be very glad we've got them."
While Buffett also stated, "Chevron is not an evil company in the least and I have no compunction about owning Chevron. If we owned the entire business, I would not feel uncomfortable about being in that business."
This poses the question regarding investing with your values. Our personal values are incredibly important to successful investing. Almost no one talks about how to connect your values or your heart to where your money is going.
Remember that wherever you're putting your money is what is going to grow in the world. And by making the decision to invest based on our personal values, we can change the world radically. Probably faster than any single thing we could do is to put our money where our values are.
Rule #1 investors only buy companies that we really want to see in the world. Now, how do you know what your values are? Your values are what you do. Your values are not what you say you're going to do. 
Learn how to invest with your values first with my 3-Circles Guide. You'll discover how to use what you know and love to find businesses that match your values and lifestyle. Click here to get started: https://bit.ly/3ofTar7
Learn more about your ad choices. Visit megaphone.fm/adchoices