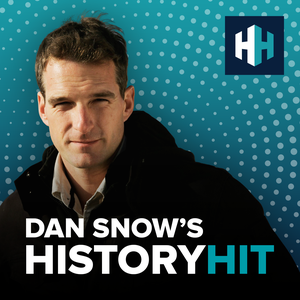 Dramatically placed on a plateau with drops of 400m to the east and 90m to the west, Masada translates from Hebrew as fortress. It became just that when Herod the Great built a magnificent palace complex upon it between 37 and 31 BC, the remains of which are in fantastic shape today. But the site isn't only notable for its connection to the bible-famed King of Judaea. Masada was also the stronghold of some of the survivors of a Jewish revolt and, in response, the locus of a Roman siege in the early 70s AD. For this first of two parts, Tristan, from our sibling podcast The Ancients, spoke to Jodi Magness from the University of North Carolina. Jodi co-directed the 1995 excavations of the Roman siege works at Masada, and in this episode, she tells Tristan about the archaeological findings at the site, many of which are still visible to the untrained eye.
Jodi is the author of 'Masada: From Jewish Revolt to Modern Myth'.
Part 2, which focuses on the fall of Masada, the myths and the siege's legacy, is available here.
 See acast.com/privacy for privacy and opt-out information.