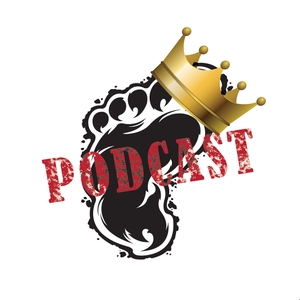 On Episode 27 of the Bigfoot, King of the Forest Podcast Sara & Jeff are back at it from Rougarou Studios after anther brief hiatus. Before the news, they discuss what has been going on with the studio, work and family obligations that have been keeping them from podcasting regularly, but look to be slowing down as they get settled in to the studio.
After the news, Sara gets into one of Jeff's favorite things: found footage films. She goes through a recent list of the top 10 found footage films of all time, though Jeff tends to disagree with some of the rankings. How the Hell the Bad Ben series or a single Bigfoot found footage film made it on the list is still confusing them both. In the second half, Jeff goes over a topic they have glazed over a few times: what if Bigfoot is an alien? While there is often a line in the sand drawn between Bigfoot researchers and UFO enthusiasts, there is a subset of the groups that believe an alien Sasquatch could help explain blurry photos, tracks stopping in the middle of nowhere and other issues that have stumped Bigfoot researchers for decades.
Ron Morehead is the dude Jeff was talking about and is the author of the Sierra Sounds book, Voices in the Wilderness.
Some of the stories and things mentioned in this episode include: 
Paranormal Bigfoot Movie
RIP Rosemary Ellen Guiley
Weaponized Ticks by the US Military
Shots Fired at Mammoth Cave Bigfoot Sighting
New Bigfoot Museum in Boring, Oregon
Human/Monkey Chimera?
Hail Cthulu! New Republican Convention Logo
New Dinosaur Discovered in Brazil
Linguini the Axolotl
Yurtle the Turtle
The Purpose Driven Dude
Monsters Among Us Podcast
Ologies Podcast
Glimmerman - Expanded Perspectives
BKOTF Patreon Page
This week's Top 10 list is the Top 10 Reasons You Will Probably Never Find Bigfoot.