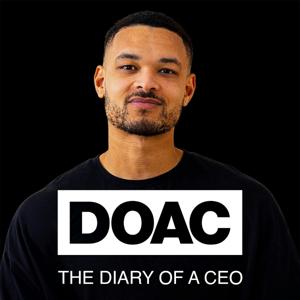 This episode, we're doing something a bit different and I answer the questions that are most pressing to you. Over the past few weeks, more and more people have been reaching out to me for my advice and my opinion on the issues that matter most to them.  
We're covering everything from how to best focus your time, imposter syndrome, what character traits it takes to build a successful business, how to reach out to successful people for advice, and what motivates me to get out of bed in the morning. Thinking about things so directly helped put them in a bit more perspective for me, and I hope they can for you as well.
In this community, we're all about helping everyone, no matter who they are, to be the best version of themselves. We've had some incredible stories in the last few weeks, and we've got more to come. But I thought it would be important to pause, reflect, and take a step back. In the process I've found more clarity about some things important to me, and I think after listening to this you will too.
Topics:
Where do I best focus my time?
Important character traits to build a successful business. 
How to overcome imposter syndrome.
How to reach out to senior level people.
Three things to look out for to know you're on the right path to success.
What gets you out of bed in the morning.
Join my Telegram community to ask me a question - https://t.me/joinchat/ou7M4_mF7Jw1OWQ0 
Watch the episodes on Youtube:
https://www.youtube.com/StevenBartlettYT?sub_confirmation=1
The Diary Of A CEO live - Sign up here - https://g2ul0.app.link/diaryofaceolive
Sponsor - https://uk.huel.com/