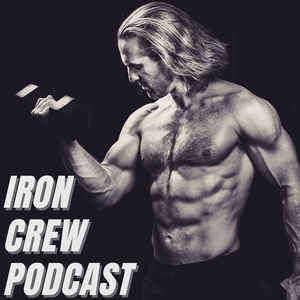 Best Way to Lose Fat & Build Muscle, Mental Preparation for Workouts, How to become an "Intuitive Exerciser", & What is the Best Upper Body Lift?
04.09.2020 - By Iron Crew Podcast
Danny is back solo and he is answering listener questions!  He also tells an inspiring story about why you likely have zero excuse to not be exercising.
Also, the first Iron Crew Athletics workout program is here!  "Iron Crew - At Home" provides 30 days of home workouts, with minimal equipment needed.  If you're tired of creating your own home workouts, purchase your 65 page pdf workout guide!