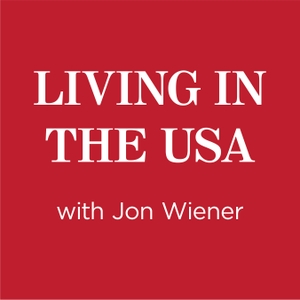 Beto Said it Best: Trump and El Paso, plus Seymour Hersh, and D.A. Pennebaker Remembered
08.08.2019 - By Trump Watch
The best responses to Trump on the El Paso killings came from Beto O'Rourke: "He's not tolerating violence, he's inciting racism and violence in this country." Joan Walsh, National Affairs Correspondent for The Nation, examines the mainstream media's failures in covering Trump. Beto, of course, represented El Paso in Congress.
Plus: Seymour Hersh—he's won dozens of awards for his reporting on My Lai, Abu Graib, and CIA surveillance of the anti-war movement in the Nixon years. He's also written a dozen books – the newest one is
"Reporter: A Memoir"—it's out now in paperback.
And we're still thinking about D.A. Pennebaker, the filmmaker who made "Don't Look Back," the amazing documentary about Bob Dylan's tour of England in 1965--it made film history for its striking cinema verite style. Pennebaker died on August first--we'll listen to clips from an interview we did with him in 2001.