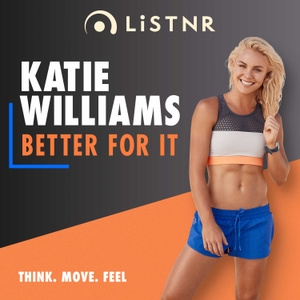 Better For It with Katie Williams
By LiSTNR
What's Better For It with Katie Williams about?
Katie Williams is a fitness enthusiast and ex sprinter with a passion for health, wellness and self-development.
She chats to real people who initiate change and influence the world around them.
Along with some tips and tricks, Katie hopes to educate, inspire and encourage you to think differently, and hopefully help you uncover the secrets to living your best life.
THINK. MOVE. FEEL.