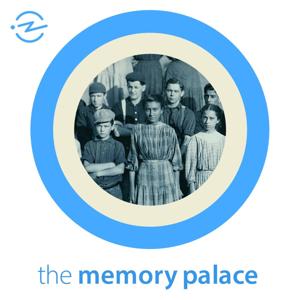 The Memory Palace is a proud member of Radiotopia from PRX. Radiotopia is a collective of independently owned and operated podcasts that's a part of PRX, a not-for-profit public media company. If you'd like to directly support this show and independent media, you can make a donation at Radiotopia.fm/donate.
A note on notes: We'd much rather you just went into each episode of The Memory Palace cold. And just let the story take you where it well. So, we don't suggest looking into the show notes first.
Music
Pollen by H.Takahashi and, later, Photosynthese.
The New York Herald Tribune by Martial Solal
Trying Something Again, Again by Lullatone
Wiffle Ball from Joel P. West's score for Short Term 12
The title theme to Cani Arrabbiati
Increase by David Lang and Alarm Will Sound
Nijuichi by Sylvain Chaveau
Occam II for Violin by Eliane Radigue
Drunken Aviator by the (great, truly) Ida.
Eyes Closed and Travelling by Peter Broderick
Notes
If you are looking to read more about Betty, I'd suggest Rosanne Montillo's terrific book, Fire on the Track.