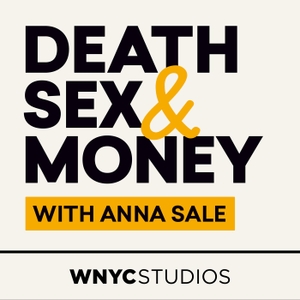 The 76-year-old musician reflects on his complex relationship with his parents growing up, finding new audiences late in life, and why he loves "being cared for" by his younger bandmates. Listen to his latest album, "Transmissions," here.
Mark your calendars for our upcoming national live call-in show, Getting Real About Getting Older, on Wednesday, February 3, at 8 pm Eastern! Anna and co-host Jo Ann Allen will be be taking calls from listeners over 60 about getting older right now—if that's you, call in, and listen on your local public radio station or via The Greene Space. 
We've been sharing stories from listeners and guests over 60 all month long. Check out our previous episodes featuring Marlo Thomas, and guest host Jo Ann Allen in conversation with older listeners about unexpected health challenges and financial instability; feelings of isolation, invisibility and freedom; and shifting relationships with friends and loved ones at deathsexmoney.org/aging. You'll also find some of our favorite reading and listening about people over 60 and a playlist of some of our favorite past Death, Sex & Money episodes with older guests. 
Follow our show on Twitter, Facebook and Instagram @deathsexmoney. Got a story to share? Email us any time at [email protected] And support our work at deathsexmoney.org/donate.
And stay in touch with us! Sign up for our newsletter and we'll keep you up to date about what's happening behind the scenes at Death, Sex & Money. Plus, we'll send you audio recommendations, letters from our inbox, and a note from Anna. Join the Death, Sex & Money community and subscribe today.