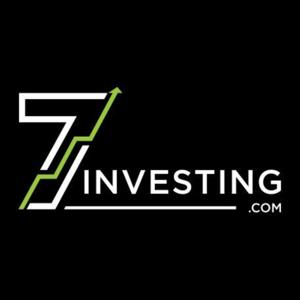 There aren't many single events that bring together a Who's Who list of the leading private and public companies in biotech and synthetic biology. The JP Morgan Healthcare Conference is one of the rare exceptions.
The annual event, held every January, is one of the biggest stages for companies to reveal innovative new products in development, announce acquisitions, and form landscape-shifting collaborations. Investors were left wanting more after the 2021 meeting, which was relatively subdued due to the coronavirus pandemic. The first few days of the 2022 event seemed to live up to historical expectations, with a handful of companies making splashy announcements so far.
In this episode of the podcast, 7investing Lead Advisors Simon Erickson and Maxx Chatsko sit down to provide quick takeaways on some of the biggest reveals from the beginning of the 2022 JP Morgan Healthcare Conference. These include:
The unveiling of a long-read DNA sequencing technology from Illumina (NASDAQ: ILMN) and an enzymatic DNA synthesis technology from Twist Bioscience (NASDAQ: TWST).
Molecular testing leader Exact Sciences (NASDAQ: EXAS) used the stage to reveal that it comfortably beat full-year 2021 guidance and jump into hereditary cancer testing.
Meanwhile, Beam Therapeutics (NASDAQ: BEAM) announced a research collaboration with Pfizer (NYSE: PFE) that had an unusual structure.
Simon and Maxx also share their thoughts on the slow pace of merger and acquisitions (M&A;) in drug development in the last two years — and why record cash balances and a constant need for innovation at the largest companies suggest that could change in 2022.
Publicly-traded companies mentioned or alluded to in this podcast include Beam Therapeutics, CRISPR Therapeutics, Eli Lilly, Exact Sciences, Illumina, Intellia Therapeutics, Novo Nordisk, Pacific Biosciences, and Twist Bioscience. 7investing's advisors may own positions in the companies that are mentioned.
Welcome to 7investing. We are here to empower you to invest in your future! We publish our 7 best ideas in the stock market to our subscribers for just $49 per month or $399 per year.
Start your journey toward's financial independence: https://www.7investing.com/subscribe
Stop by our website to level-up your investing education:  https://www.7investing.com
Follow us:
► https://www.facebook.com/7investing
► https://twitter.com/7investing
► https://instagram.com/7investing
---
Send in a voice message: https://anchor.fm/7investing/message