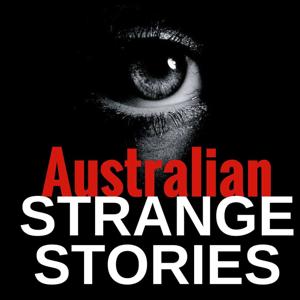 BIGFOOT, UFO's and REAL MEN IN BLACK!
When you see something you can't explain, but you know what you saw, your brain freezes. You can't accept what you are seeing. That is exactly how Annette explains her first encounter with a Yowie (Australian Bigfoot). She had a steer off with a 7 foot tall creature that was exceptionally wide ... it was massive. Annette says she doesn't know what it was she saw. Was it humanoid? It's eyes were glowing an amber red. Was it a Bigfoot?
REAL MEN IN BLACK
When she literally sees things flying in the sky when at a party on a naval base in Western Australia and her and two friends see the same thing, she knows straight away that is was quite something they saw that night. This gets confirmed when she gets picked up from work by real MEN IN BLACK and is interrogated by them at a secret part of the naval base. This lady has nerves of steel I tell you.
You can't miss this one. It's absolutely mind blowing!