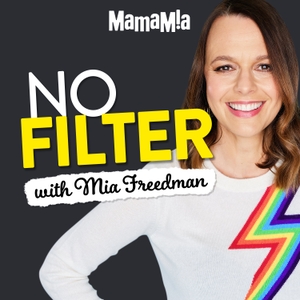 Bikram: Yogi. Guru. Predator.
06.28.2020 - By No Filter
This interview was recorded in January 2020.
This is a story about fame and power and money and celebrity. And…..yoga. And the point at which all of those things meet is at the bare feet of a man named Bikram Choudhury.
Wearing signature tiny black Speedos and his long hair pulled back into a tight ponytail, Bikram Choudhury was the king of an empire built on sweat, obsessive devotion and, as we learn in a recent Netflix documentary called Bikram, sexual harassment, rape and maniacal control.
This documentary was made by Academy-Award winning Australian filmmaker Eva Orner, who talks to Mia about the story of Bikram, what he is doing now, and why he hasn't yet been punished for his many crimes. 
CREDITS:
Host: Mia Freedman . You can find Mia on Instagram here and get her newsletter here. 
Guest: Eva Orner 
Technical Producer: Bridget Northeast and Ian Camilleri  
Executive Producer: Melanie Tait 
See omnystudio.com/listener for privacy information.