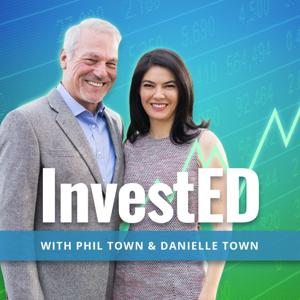 William Albert Ackman is an American investor and hedge fund manager. He has a well-known 8-point investing checklist, which is straightforward and reflects the basic principles of Rule #1 Investing.
That checklist includes only investing in simple and predictable businesses with a dominant market position, limited risk, a strong balance sheet, excellent management, high return on capital, free cash flow generative, and large barriers to entry.
Sound familiar?
There's a lot of talk in the financial community about "diversification," which simply means investing your money in a variety of ways in order to provide a safety net should one investment go south. The thing is, you don't need to diversify if you know how to invest and understand what you are investing in.
By taking the time to research and learn about the companies you are investing in, you are providing your own safety net, because you won't invest in any company that doesn't meet the standards for a wonderful company, as it is defined in Rule #1 Investing. That is key. 
This week on InvestED, Phil and Danielle discuss Bill Ackman's checklist more in-depth, and explain why you can't blindly put your money in stocks chosen at random and expect to achieve great returns.
In order to succeed investing in the stock market, you have to use a system and a strategy. Learn how to find and pick quality stocks with this FREE Four Ms Guide: https://bit.ly/3krSdvB
Topics discussed in this episode:
Bill Ackman
Valuation methods of investing
Rational investing
Tesla stock
Coca-Cola stock
Learn more about your ad choices. Visit megaphone.fm/adchoices