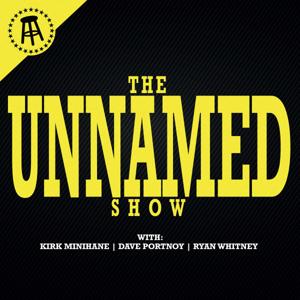 This week will go down as Dave's Jordan flu game as we talk the Celtics loss, Draymond Green tweeting Dave to hold that L, and his appearance on Mike Tyson's podcast. We're joined by Barstool Idol contestant Jeff Nadu to pitch Dave on joining his Miami crew. Billy Football gets suspended for his antics on Pardon My Take and gets in a verbal fighting match with Rico Bosco who seems to be asleep.
Support our sponsors:
High Noon — Real vodka, real juice, for real fans just like us
Gametime — Download the Gametime app and redeem code DPS for $20 off your first purchase (terms apply).
Rhoback — Go to https://barstool.link/RhobackBSS and use the code "EDDIE" for 20% off your first purchase!