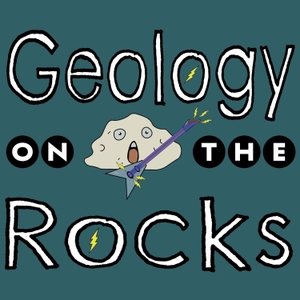 Episode 33
This is Part 2 of 2 in our two-part series with Dr. Greta Bowling. In this episode, the biologist and geologists square off and stand up to fight for the one true meaning and definition of a mineral.
Leading off the episode is Jason from Coastlands as we pick his musical brainball and talk shop about HoneyBuckets. The latter half the episode picks up where we left on in part one, as we shift our attention to the word Mineral. We found some overlap and discuss how these differ depending on how we approach the subject. A simple definition from each field would be:
To a Geologist – any element or compound that is 1. Naturally Occurring, 2. Generally Inorganic, 3. Solid, with a 4. Crystalline Structure which has 5. A Definite Chemical Composition (with some variation) versus To a Biologist – An inorganic ion or nutrients.
As we focus in, keeping our eye on the ions, we discuss how they come to be through weathering of rock and taken up by the plants. We talk about the functions of Oxygen, Calcium, Sodium, and Iron as minerals in biological systems and the significance as elements in geology.
We close things off with a little Beach Clean Up talk and finally settle on a rough date: the Second Weekend in October!
As always, until next time, remember to….
Be Cool, Stay Tuned, and Keep It On The Rocks!!
---
This episode is sponsored by
· Anchor: The easiest way to make a podcast. https://anchor.fm/app
Support this podcast: https://anchor.fm/geology-on-the-rocks/support