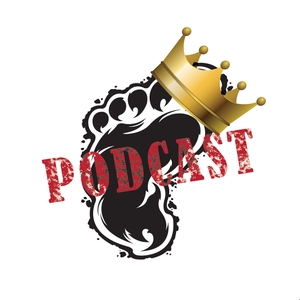 On Episode 25 of the Bigfoot, King of the Forest Podcast we are back in the studio after another unexpected break to catch everyone up on what is going on with the Bigfoot, King of the Forest Podcast, Rougarou Studios, and our lives in general. We have big things happening at Rougarou Studios, and while we have been off and on, we are excited about what's to come!
In the second half of the show, Jeff talks about a number of Bigfoot sightings and stories from around the web, including a toddler who claims to have been taken care of by a "bear" when he got lost in the woods, a possible axe-wielding bigfoot, a Canadian Bigfoot sighting, and more. 
Some of the stories and things mentioned include: 
Extinct Bird Evolves Back to Existence
Man Bitten by Snake Caught on Camera
Octopus Attacks Lady's Face
Bizarre Animal Carcass in Florida
Quad Cities Bigfoot Sightings
3 Year Old Claims Bear Took Care of Him when Lost (possible Bigfoot?)
Hikers Attacked on Appalachian Trail
Bigfoot & Beyond with Cliff and Bobo
Lil' Blue Boo Blog
Canadian Bigfoot Sighting
Man Arrested After Claiming Axe-Wielding Bigfoot Attacked Him
Peter Caine Dog Training
This week's Top 10 list is the Top 10 Bigfoot Breakup Lines.