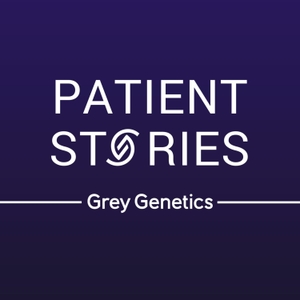 When Erika was 7 years old, her mother was diagnosed with breast cancer; her mother was only 28 years old. At age 42, Erika's mother was diagnosed with breast cancer for a second time and she was finally offered BRCA testing. Erika later learned that she also carried the same BRCA2 mutation and opted for a prophylactic bilateral mastectomy with reconstruction. After her own experience with genetic testing and the hard decisions that followed, Erika became motivated to advocate for other women facing the same situation, specifically young black women who are underserved by genetic counseling and testing. She writes and speaks often about her experience and is also the founding co-chair of the Young Leadership Council for the Basser Center for BRCA.
Have thoughts or a related story you'd like to share? Leave us a short voice message here! We may use your message on a future show.
Links and Resources
Erika's website
A selection of Erika's related writings:
"Genetic Counselors Of Color Tackle Racial, Ethnic Disparities In Health Care"
"Phantom Pains: Life after a double mastectomy"
"What No One Tells You About Your BRCA Mutation"
"This Is How the American Healthcare System Is Failing Black Women"
Connect with Erika on Social Media:
Erika on Twitter: @quidditch424
Erika on Instagram: @quidditch424
Related Grey Genetics News Corner blog posts:
ASBS recommends genetic testing for ALL women with breast cancer
NCCN Expands Genetic Testing Criteria to Include More Women with Breast Cancer
What Can 23andMe Results Tell You About Your Breast Cancer Risk?
Check out other Patient Stories podcast episodes.
Read other Patient Stories on the Grey Genetics Patient Stories Page
Do you want to support Patient Stories? You can now make a donation online!
Want to support Patient Stories in a non-monetary way? Leave us a review on iTunes, or share your favorite episodes on Social Media.
Patient Stories on Twitter: @GreyGeneticsPod
Patient Stories on Instagram: @patientstoriespodcast
Patient Stories is sponsored by Grey Genetics, an independent telehealth genetic counseling and consulting company. Book an appointment with a genetic counselor specialized in your area of concern.