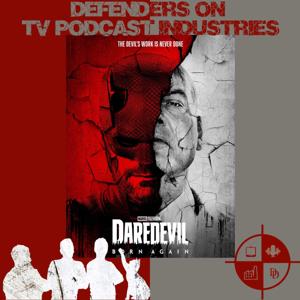 After two years Marvel returns to cinemas with the long awaiting Black Widow Movie. Derek, John and Chris discuss all the twists and turns in this spoiler filled podcast. Come join us once you've watched the movie.
Synopsis for our Black Movie Review Spoiler filled Podcast
Directed By - Cate Shortland
Screenplay by - Eric Pearson
Story by - Jac Schaeffer and Ned Benson
Natasha Romanov is on the run from General Ross after her decision to go against the Sokovia Accords by allowing Captain America and Bucky Barnes to escape T'Challa. Now in hiding in Norway she is forced to confront the darker parts of her past when her estranged sister, Yelena Belova, sends her a case of vials taken from a former agent that can bring down the Black Widow programme.
Intent on reclaiming the vials, General Dreykov, the mastermind behind the Black Widow program, sends his latest creation Taskmaster to pursue Natasha. While Natasha believes Dreykov to be dead from her assassination attempt back in Budapest as she defected to S.H.I.E.L.D. a dangerous web of espionage involving the Black Widow program ties Nathasha back to her past. She must deal with both her history and broken relationships, from her "family" days back in the USA with her sister and parents Alexi and Melina, her training at the Red Room and her defection from the Black Widows.
Reunited with her "family" they decide to work together and using all of their abilities they make their way to the Red Room to defeat Natasha's dangerous creator and free the Black Widows from his control.
Several years later Yelena is visiting the grave of Natasha after she sacrificed her life on Vormir. But her reflections are disturbed by the coughing of Contessa Valentina Allegra De Fontaine. Val has learned that Hawkeye was responsible for the death of her sister and sends Yelena off to take revenge on the Avenger.
Cast of Black Widow
Natasha Romanov/Black Widow Scarlett Johansson
Yelena Belova played by Florence Pugh
Melina Vostokoff played by Rachel Weisz
Alexi/Red Guardian played by David Harbour
Dreykov played by Ray Winstone
Taskmaster played by Olga Kurylenko
The Agent/Mason played by O-T Fagbenle