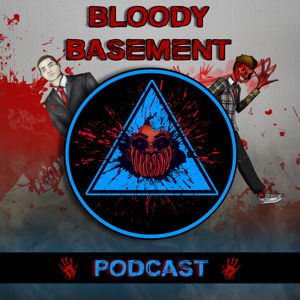 Bloody Basement Podcast
By MrBlack's Bloody Basement
What's Bloody Basement Podcast about?
Welcome to the Bloody Basement Podcast with MrBlack(and Irish Joe) plus friends!
Here we talk about god knows what but what we do know is that we have a lot of fun. You'll hear stories, chit chat, some fantastic original music and even some live music brought to you via an American in Ireland. This podcast is for adults only!! It's all about music and open chat comedy. Raw and uncensored!
MrBlack is known for his audio cinema horror productions which can be found here: https://www.youtube.com/c/MrBlacksAudioAnimation
Follow Mr. Black here:
http://twitter.com/MrBlackPasta
Email the show:
Follow Irish Joe here:
https://www.facebook.com/Irishjoethedon
https://twitter.com/IrishJoeTheDon1