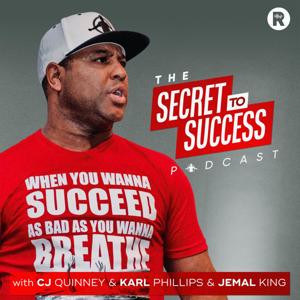 Blow It Up
Each one of us has a mission in life and we spend time meticulously constructing a plan to fulfill this mission. However, did you know that it's highly likely for our plans to fail? In this episode, the guys talk about the importance of focusing on the mission and never losing sight of it even if our plans fail.
"There is the mission and then there's the plan. Many of us get paralyzed because we focus on the plan. The plan paralyzes you. The mission moves you. The mission has momentum. As long as you are about the mission, you will keep moving forward whether or not the plans change."
Listener Perks 
ORGANIFI is giving our listeners up to 20% off of their order! Just go to www.organifi.com/success. Their superfood green juice powder allows you to get your greens anytime, anywhere while on the go.
BLOCKFI bitcoin reward credit card lets you earn an unlimited 1.5% in bitcoin on all qualified purchases. Making everyday purchases puts bitcoin in your pocket. Apply now for a $25 bonus in crypto at www.blockfi.com/success 
HAWTHORNE is a premium tailored personal care brand that makes it easy for guys to feel and smell their best. Hawthorne customizes men's fragrances based on responses to a short questionnaire. Go to www.hawthorne.co to check out their special holiday offers today!
Get connected with a network of over 3,500 people who listen to ET, and embody the work ethic and spirit of ET. To learn more checkout Breathe University.
If this podcast has helped you in any way, please share it with at least one other person. Our goal is to help each person we encounter to get the most out of their life experience. Please subscribe and share.