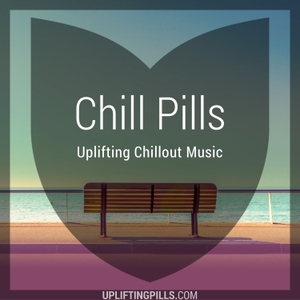 Here's my way now
I'm feeling like a river
Looking for the place
Where I can touch the sea
Where have you been?
Where are you going to?
I want to know what is new
I want to go with you
So meet me down at the Blue Café
– Excerpts from Feeling Like A River and The Blue Café tracks
Making this mix was a labor of love. If you feel like showing your appreciation, buy me a cup of a coffee. You can also share this with your friends, rate it or leave a review. Thank you.
Tracklist
00:00
Baby Grand ― Out Of The City
02:36
Chris Rea ― The Blue Cafe
06:42
Avenue H ― Careless Whisper
09:56
Deuter ― Cinque (Edit)
12:34
Santerna feat. Vadim Kapustin ― Feeling Like A River (Chillout Mix)
16:46
The Charlie North Michael e Project ― Chinese Whispers (Edit)
18:45
John Hubbard ― You
21:41
Baby Grand ― Hot Days, Cool Breezes
27:11
Jens Buchert ― Smooth Dpt. (Brazil Mix) (Edit)
30:03
Sine ― To the Sun
34:06
Conjure One ― The Distance
37:32
Czech Philharmonic Chamber Orchestra ― Fellini's Roma (Bent Remix)
41:23
Fabrizio Paterlini ― Everyone Wants to Be Found
43:16
ATB ― Get High
47:00
Cafe Americaine ― Mariachi De Mexico (Sierra Groove Cut)
50:15
Electus ― Pandora
53:09
Martian ― Too Late (Original Mix)
58:10
Max Richter ― Whale Window Hotel
59:23
Craig Armstrong ― Talk with Dad