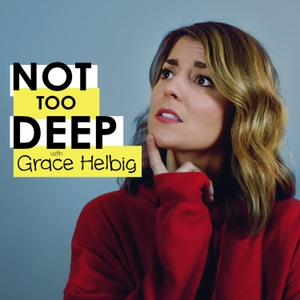 Delightful director and writer Bo Burnham joins me today and SURPRISE, he brought the star of his film, "Elsie Fisher," with him. Bo shared why he decided to write from the female perspective and the deep research he did for the film. We also talked about his love of Lou Bega, and Elsie explained why she sipped a puddle.
- Follow Bo:
Twitter: twitter.com/boburnham
Instagram: instagram.com/boburnham
-Follow Elsie:
twitter.com/elsiekfisher
instagram.com/elsiekfisher
- Check out our website: www.nottoodeep.com
- This episode is brought to you by our friends at Squarespace, ZipRecruiter, Third Love, and Beyond Meat. Please support them for helping keep this podcast free!
See omnystudio.com/listener for privacy information.